First of all, I know everyone is just SO ECSTATIC about reading and hearing about each others' New Years Resolution. If you're one of those people who can't really handle any of that right now, you might want to go look at some of my recipes over here. Otherwise, brace yourself.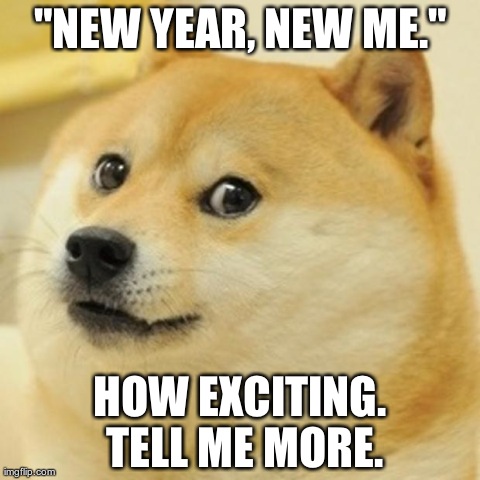 So it's Monday. It's my first day back at work after two weeks off (kinda sorta) from Christmas and New Years. But you know what else it is?
Today is Day 1 of the Advocare 24 Day Challenge.
I'm starting the challenge today, having had planned out my meals and the like for the week. I'm going for the best results possible, so I'm double timing the Advocare with a strict paleo diet. Between this and Crossfit 5x a week, I'm hoping to get off the plateau I've been stuck on for the past 2 months.
No alcohol. No bread. No dairy. No sweets. No coffee. No hot chocolate.
I wanted to start the year off with a clean slate, and being that January 1, 2014 was a Wednesday, I wanted to wait until a Monday so that I could have the whole week start to finish to begin the challenge.
So I've taken my measurements and recorded my weight and now I'm just trying to find my footing with this setup.
I'll try and incorporate my progress and postings into the blog as I progress through the challenge, but bear with me on it. I'm keeping up with recipes and noting all of my food prep so I'll be sure to share that down the road as well. If anyone would like my meal plan setup, feel free to ask!